Working with British Columbia University, Canada
Apr 21, 2017 8:03 AM
In the morning of March 24, 2017, Vietnam National University of Forestry (VNUF) had worked and focused on academic exchanges with a delegation from British Columbia University (UBC), Canada.
The delegation of UBC was led by Dr. Guangyu Wang – Assistant Dean of the Forestry Faculty, and Mrs. Michelle Zeng - Director of the Executive Office of Asia-Pacific Forestry Education Coordination Mechanism (AP-FECM).
The delegates were welcomed by Prof. Dr. Tran Van Chu – President of VNUF, Assoc. Prof. Dr. Bui The Doi – Deputy President, the Director of International Cooperation Department and Admission Promotion & Employment Counseling Department as well as the from international expert Dr. Paul Winkler from Göttingen University.
During the meeting a wide range of issues were discussed and common agreements reached. Both sides had signed a Memory of Understanding (MoU) including a student exchange program and exchange of professionals; joint research programs; joint education on undergraduate level (2+2), and graduate level (1+1); the summer program at UBC, and some other activities as part of the framework. Additionally, lecturers from UBC are going to participate in the International Tropical Forestry Master Degree, and advanced program in order to teach and support research for final student theses.
Assoc. Prof. Dr. Bui The Doi expressed his pleasure in the cooperation between both universities; and that the activities within the framework will be more effective in future.
In the second part of meeting, Dr. Guangyu Wang gave a presentation on climate change and adaptation in the Asia Pacific region. Afterwards, experts spent much time in order to answer questions and share information with students and young lectures of VNUF. After the visit both sides will continue discussions and enhance to meet the goals of further cooperation in training and research based on the signed MoU.
Photos in the meeting: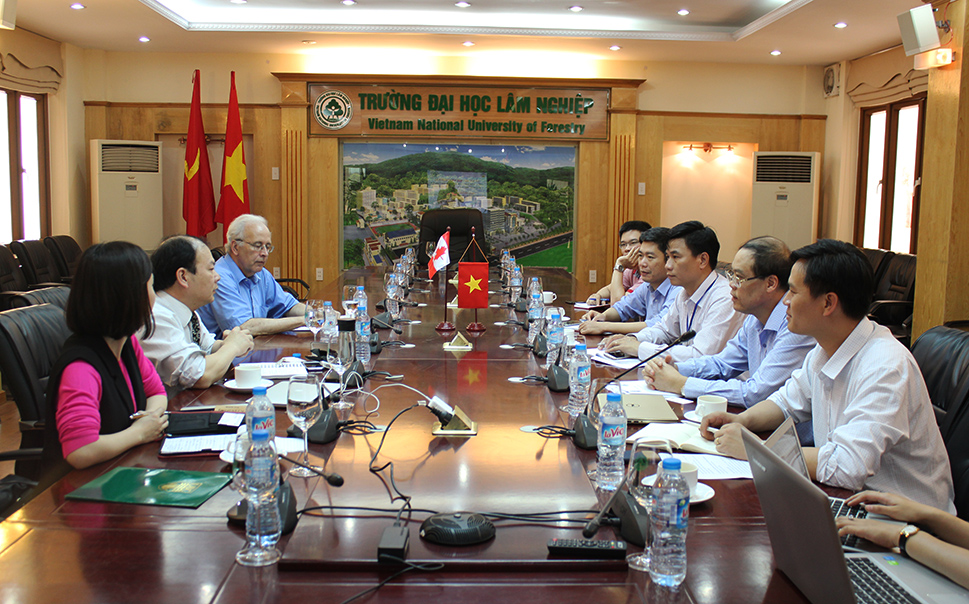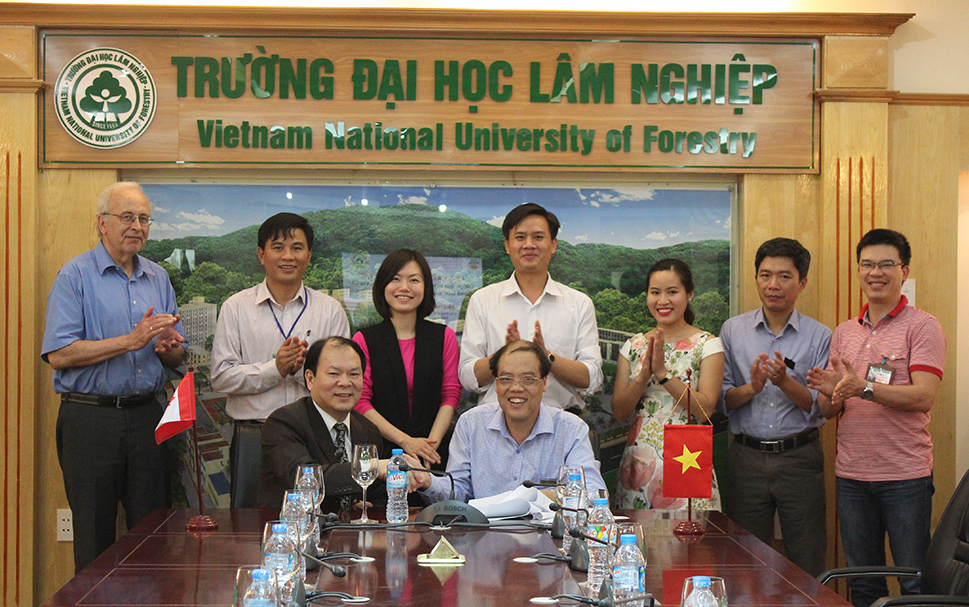 Signing the Student Mobility Agreement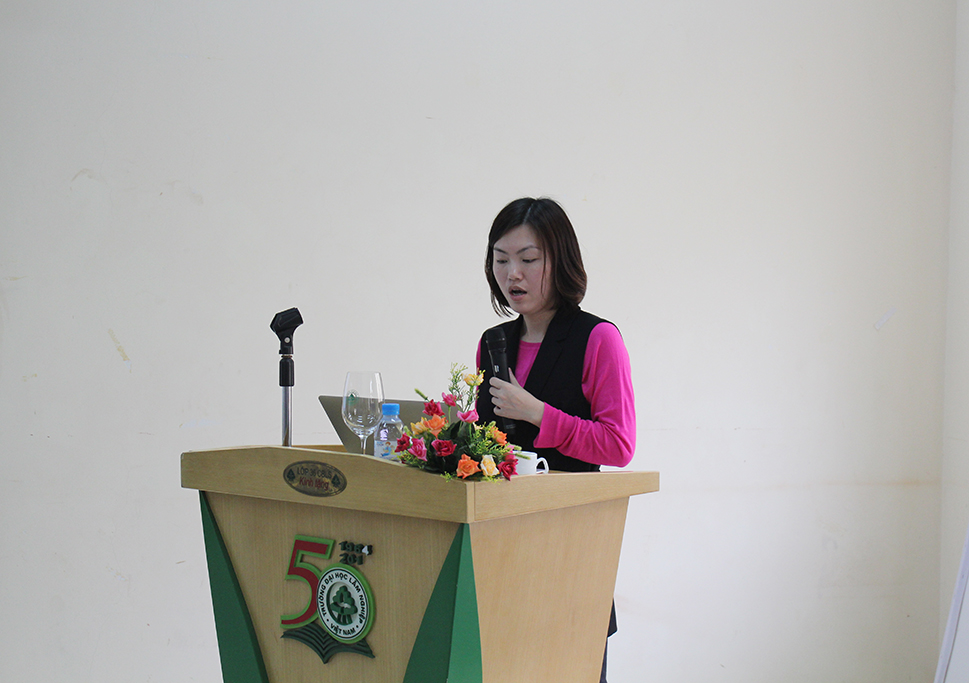 The presentation of Ms.Michelle Zeng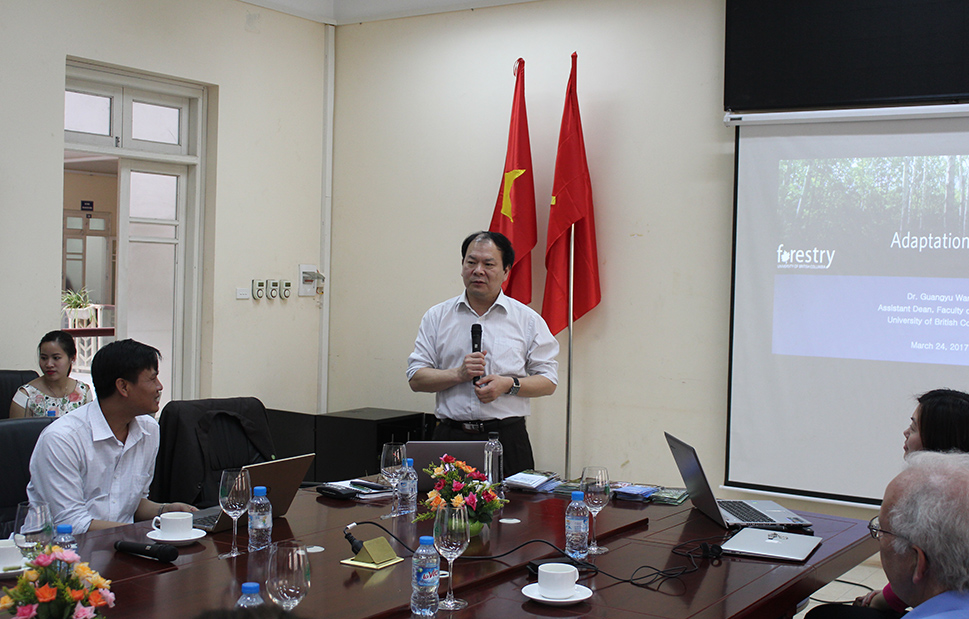 Dr. Guangyu Wang delivered his presentation about
Climate change and adaptation in the Asia Pacific region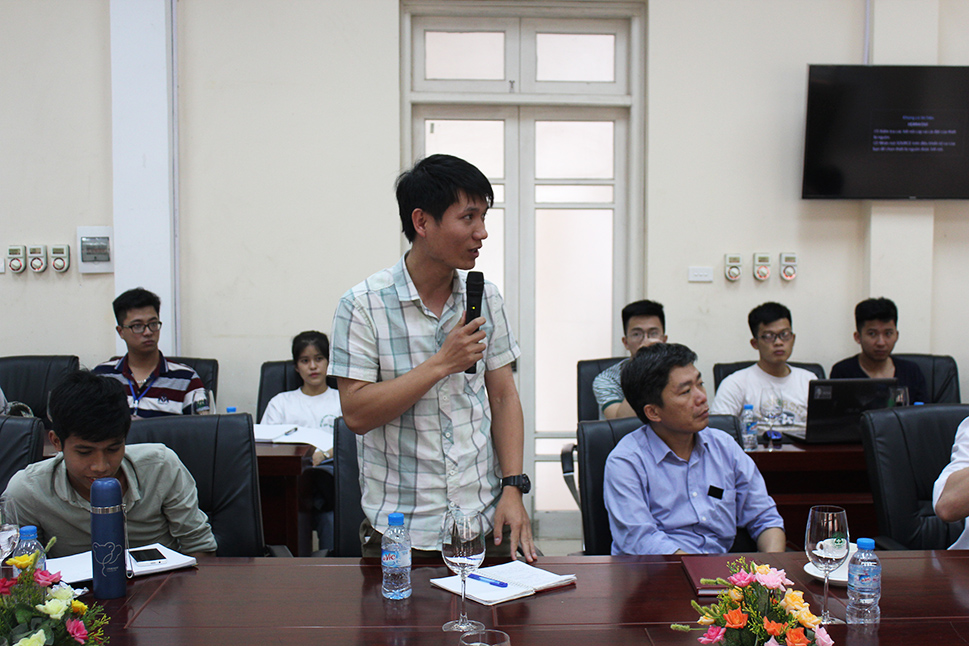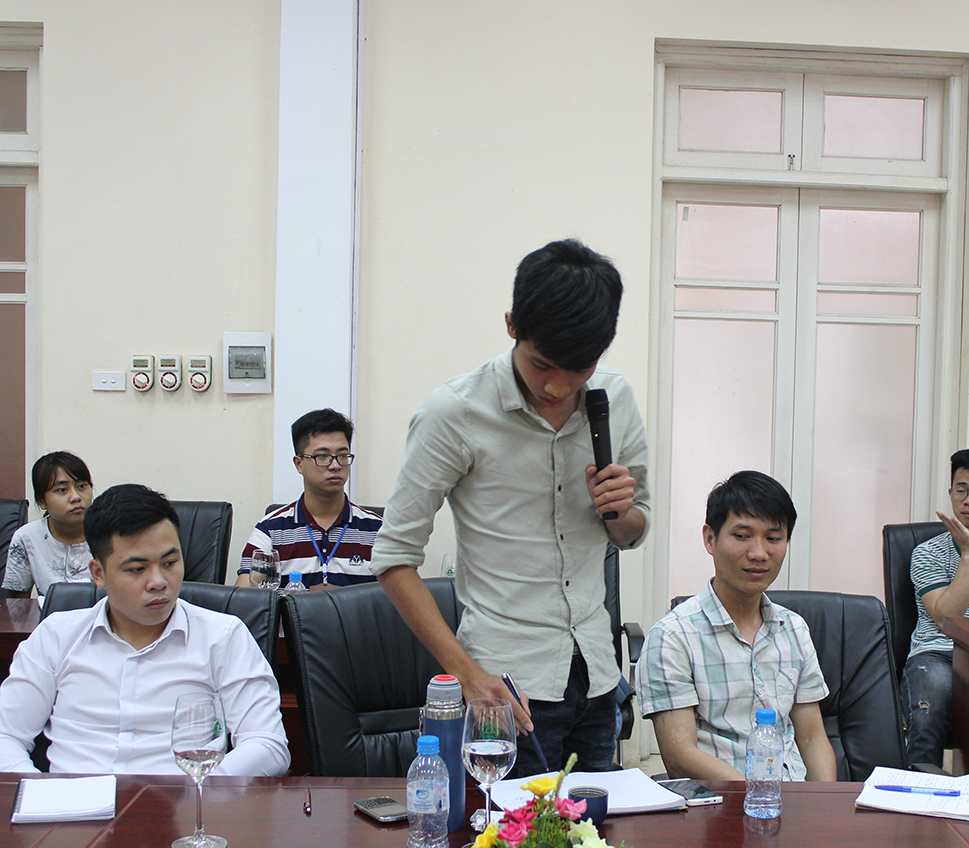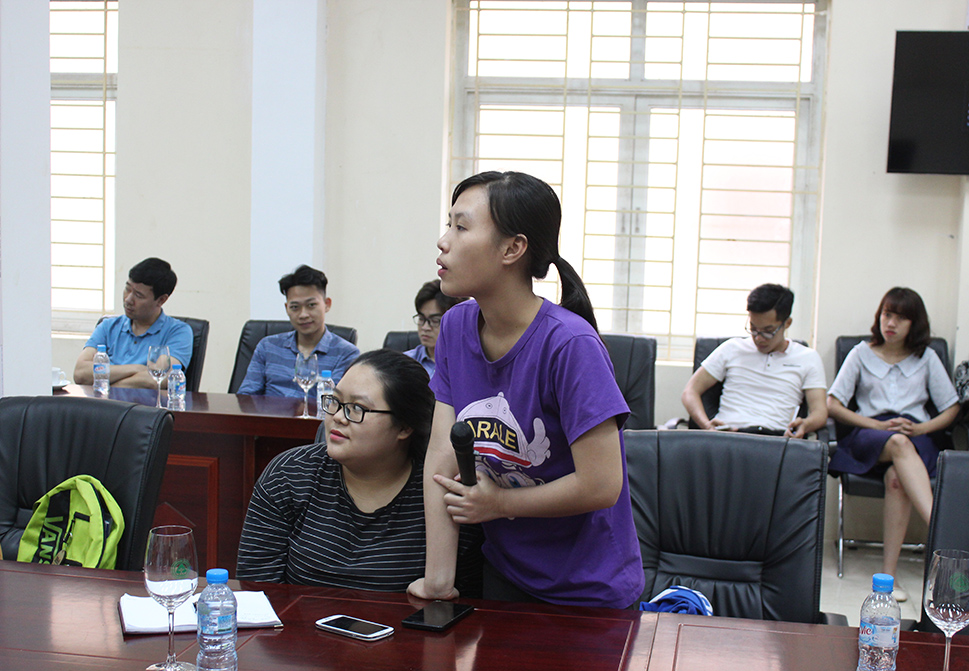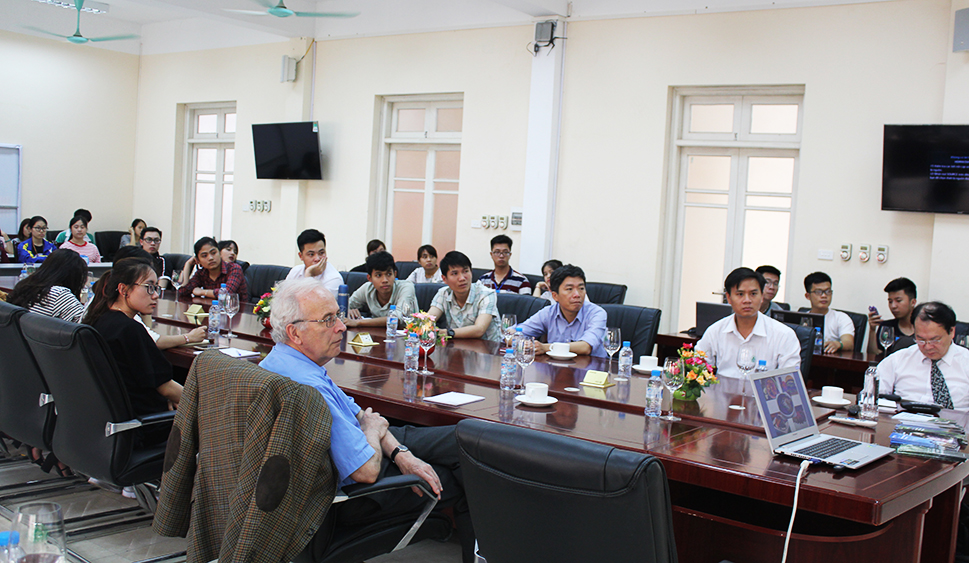 VNUF students and lecturers were very interested in the new informations provided in the presentations